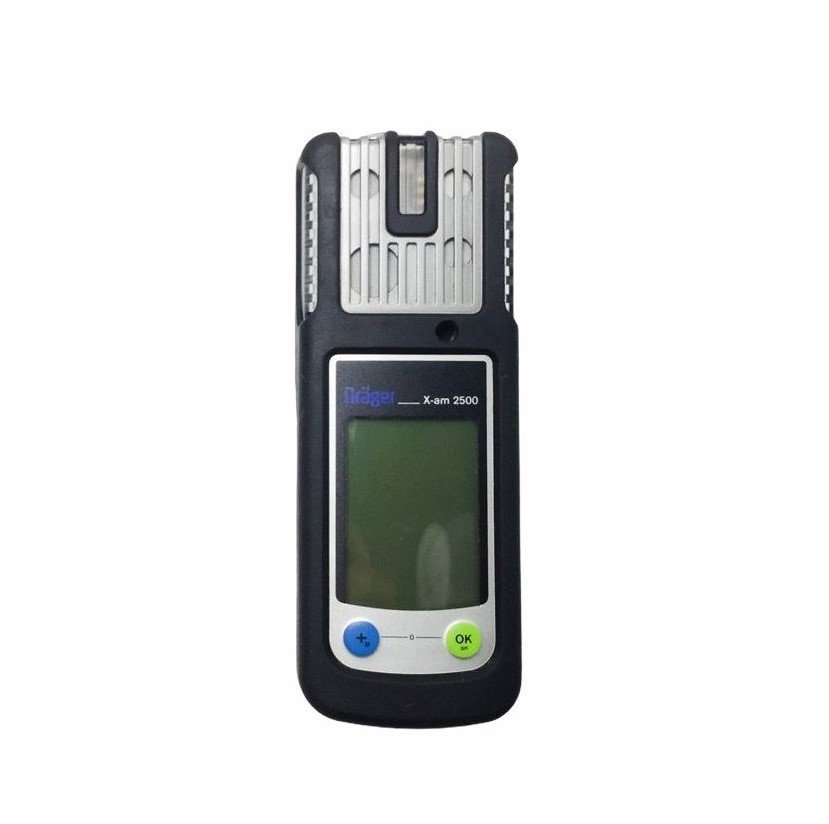 ดาวน์โหลดสเปคสินค้า

คุDrager X-am 2500 Gas Detection Kit Ex/O2/H2S/CO, with Power Pack & Charger
Add the Drager X-am 2500 Gas Detection Kit with the Drager Rubber Boot and use code: PROTECTIVEBOOT for 50% off the rubber boot

The X-am 2500 is a specially developed multi gas detector from Drager. This particular model features an O2 Oxygen, H2S Hydrogen Sulphide, CO Carbon Monoxide sensor and also a combustible gas Ex sensor which has a high resistance to silicone and hydrogen sulphide. It's ideal for use in applications such as industrial work, mining and refineries.

The monitor has the ability to detect up to four different gases and houses durable electrochemical sensors which are fully developed by Drager.

You can have confidence that the X-am 2500 can safely detect combustible gases, carbon monoxide, and hydrogen sulphide and oxygen depletion in environments prone to explosive atmospheres. You can also attach the detector to your clothing using the robust, integrated crocodile clip.

Also available from Frontline Safety are the Drager Bump Test Station and X-dock testing and calibration station. These can be used with the X-am 2500 to carry out functional tests and bump tests.
KEY FEATURESNo sensitivity to electromagnetic radiation or wireless devices
> 1000 h of data can be recorded with 4 gases at a recording interval of 1 value per minute
Results from datalogging are retrievable using an infrared interface
Most sensors offer a long service life
External pump available for leak detection in clearance measurements for tanks or shafts
Switching from diffusion mode to pumped mode can be done quickly and easily without tools
Easy menu navigation and simple two-button control panel